Corinth High School
Class Of 1963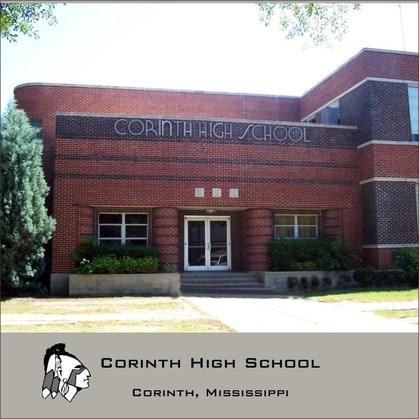 Welcome to the
Corinth High Class of 1963
Web Site
**************Some afterthoughts on our reunion***********
First, I would like to thank everyone again for attending, and making this a really fantastic weekend.
My aim was to try to help Clint get this organized, and to the extent that I was able to do that, I'm glad I could help.
But many other people contributed a great deal to our effort, and I can't say enough about everyone who worked so hard to make everything run so smoothly.
Several people have contacted to say they thought this was our best reunion to date. I haven't been to many of the recent ones, so I can't speak to that specifically, but I don't see how it could have been much better.
It was definitely an unforgettable weekend, and one that makes me want to say we should get together again sooner than ten years. Not for a big elaborate weekend, maybe, ( no banquets ) but just to visit with folks who can make it for a day or two. Paul Smith has suggested we do it on June 3rd, which makes sense, and would be easy to remember- 6/3. I could get excited for a trip to Corinth next June. We just need to keep it going now that we have a start on the organization.
I've had several people tell me they would like to see the text of my Mrs. Sharp talk. I had read over it so many times that I had no idea if anyone would find it amusing at all, so I'm glad that people enjoyed it. She seemed to be amused by it too, which made me feel good.
Here's the text:
During our planning sessions I volunteered to Introduce Mrs Sharp, and read a couple of pages about my recollections of her class. ...... Along about now, I'm wondering why I did that. But it's a good excuse to use a word I just learned..... That's right, classmates, fifty years to a more powerful vocabulary.
Vertiginous, is my new word. Something which induces vertigo or dizziness could be said to be vertiginous. Like standing up here...... Or walking into Mrs Sharp's classroom.
Before I get to Mrs Sharp, though, I need to take credit for an achievement of mine that was omitted from all our class records.........
I've read that George Custer graduated with more demerits than any other cadet in the history of West Point. I've got that beat. I graduated with more deadheads than any other student in the history of Corinth High. Or maybe it was just for our class.
In the fall of 1962 Mrs Sharp was nudging me along the path toward an important life lesson..... I had no idea what she was up to, I just felt the nudge,..... and was resisting with everything I had.
I'm sure if anyone had asked, she would have had to report that progress, on my part was.......not at a measurable level.
In thinking about Mrs Sharp, I kept coming back to a line from Harper Lee's Classic TO KILL A MOCKINGBIRD
Atticus Finch's neighbor, tells his children.. " some men are just born to do our unpleasant jobs for us."
I'm guessing that Ruth Sharp probably felt at times like she could qualify as the president of that club.......... after nearly forty years of trying to shoehorn the rules of grammar into the brains of teenagers.
But she survived us, and we survived her, and I think that we, her students, are all better off for having had the experience. I know I am.
There was just no other class like hers.
These days I like to read Native American History...... And remembering Mrs Sharp in the class room, the image that comes to my mind is of a mounted plains warrior, riding down an overmatched foe who knows only one thing for certain. It's over for him, .... the only unanswered question is how long he'll squirm before he's finished off.
She could, with her back to the class, discern the person who was least likely to know the answer; turn and fire one of her verbal arrows, followed immediately by the admonition " You're dead, put your head down." ..........
Presumably, after the entire class was symbolically dead, she could just resurrect us all and begin the process over again. She seemed to have that kind of power.
The first time she assigned material to read at home she called on me immediately to talk about it, the next class period, and of course I hadn't read whatever it was. My recollection is that she didn't even say anything. The communication was all achieved by raised eyebrows and a withering stare.. But her message was clear. "I'll be calling on you every time I assign something to read, and eventually you'll figure out that it's easier just to read the stupid thing than it is to fight with me about it....... You're not the first little ole boy I've ever had to do this with"
And she did call on me every time she'd assigned us something to read. As soon as she realized that I actually knew the material, she'd move on to some other unsuspecting slacker who was trying to look invisible, and humiliate him instead, but from that time on, I'd make sure I'd read that assignment.
Of course, that didn't mean I never got deadheaded again, but from that exercise, I began learning the lesson that sometimes in life, we JUST have to do things that we'd really rather not.
As kids, most of us had never grappled much with lessons like that, but a good educator teaches more than the lesson in class; and Mrs Sharp was teaching me that sometimes life doesn't give you a choice. You'll be called on to do things you don't want to do. The lesson, of course, is that it's actually easier to do it than it is to try to get out of it.
So, long before the man in the Nike ad said it, Mrs sharp was teaching us:
JUST DO IT!
As I mentioned, Kathy and I are full time grand kid wranglers for the next wee or so, and I apologize for how long it's taken me to get this on the website.
More soon ( hopefully )
Sandy